1950's to present day dolls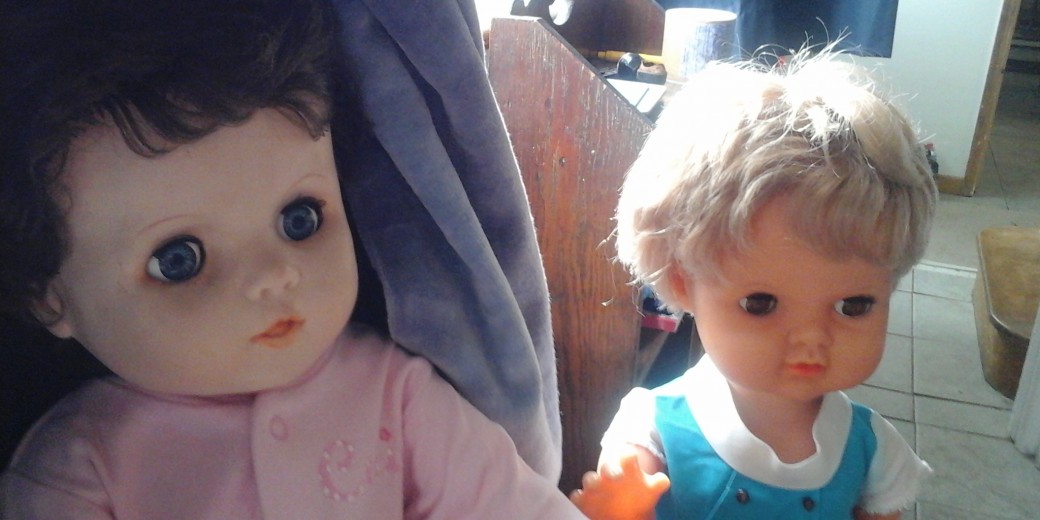 I receive many many dolls that are truly loved by children today. Its usually eyes that no longer sleep or have lost their lashes. Crayon marks and missing hair. Limbs hanging off.
Every owner, aged 7 yrs to 87 years, are unashamedly devoted to their dolls. The dolls hospitals of many previous childhoods are now sadly gone. I am happy to be able to fill that gap a little and bring the smiles back to, not only the doll, but also the carers faces.
Here is a recent example.
Amy, (not her real name)age 7, was distraught to find she would not be able to hold 'Big Dolly's' hand during her eye operation. Her mother suggested that they send Big Dolly to the special doll hospital holiday camp at Dartington Dolls Hospital, where the dolls were taken on day trips and made friends. They talked as a family about how it had been when her brother had gone to camp for the first time. At last Amy was happy to send 'Big Dolly' with a fresh eye patch, change of clothes, toothbrush, pillow, a photo of them together and a letter to the doll doctor. The letter explained that green was her favourite colour, she like spaggeti and lots of huggies
'Big Dolly' soon settled in and photos were sent of her with her new friends, and, a little later, postcards of the steam train and the ponies they had visited.
Amy did a show and tell about Big Dolly at school and put a letter in the class 'worry' box about her,
New eyes arrived from America and the operation went ahead. 'Big Dolly' looked wonderful and starry eyed again. She was packed up with her pillow and toothbrush and pictures taken of her saying goodbye to her new friends!
What joy when Big Dolly was reunited with Amy. There was cake, stories, party games and a grand welcome home. Finally they could all sleep again.
The doctor said. 'All in a days work!'